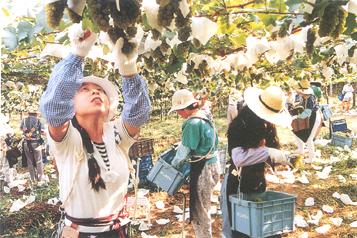 Japan's reputation for genuine, though expensive, quality wines rests largely with Chateau Lumiere (owned by the old family firm of Toshihiko Tsukamoto) and Chateau Mercian (owned by Sanraku) whose Chardonnays, Cabernet Sauvignons and Merlots have great concentration and depth.

The most exclusive wine is Suntory's Sauternes-style Chateau Lion, made from botrytized Semillon grapes at a price comparable to Chateau d'Yquem.

A 1992 spicy white Miyozakae from the Kitazima Sake Company has been acclaimed in international tasting.