Kendall Jackson Wines, California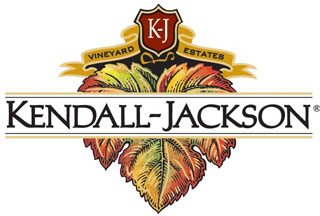 Our family has been actively involved in California wine making for nearly three decades - and we are still completely fascinated with all that it entails. Watching the grapes mature in the vineyard, experiencing the nonstop activity at harvest time, the rich, earthy smell of the barrel room. And, of course, enjoying the fruits of our labor with family and friends after the final blend is layered together for bottling.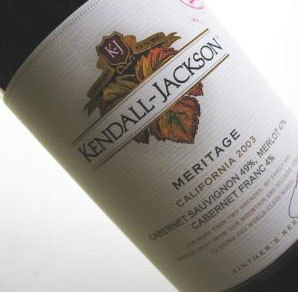 Born in 1930, Jackson was raised in San Francisco and graduated from UC Berkeley's Boalt Law School. In 1974, Jess and his family bought an 80-acre pear and walnut orchard in Lakeport, California. After converting the orchard to a vineyard, Jess began selling his grapes to local wineries. In 1982, he produced his first bottle of wine under the Kendall-Jackson label. Jess, a founding member of Family Winemakers of California, his wife Barbara Banke, and his family still run the day-to-day business of the winery.
founded Kendall-Jackson in 1982, we simply wanted to create extraordinary wine from California's best vineyards
In 1983 our Chardonnay won the first Platinum Award ever presented by the American Wine Competition. For nearly three decades, we have been America's favourite wine. We grow grapes on some 14,000 acres of California Coastal vineyards, and continue to evolve our practices and increase the quality of our wines. My family will always be committed to creating the very best wine we can. We hope you enjoy our wine as much as we enjoy making it."
Here at Kendall-Jackson, we have learned that the vine is truly a mountain animal. Our estate vineyards include 14,000 acres throughout the cool California coastal regions, where our vineyards sit atop mountains, ridges, hillsides and bench lands. While growing grapes in high-elevation vineyards is difficult for both the vintner and the vine, the grapes grown in these elevated sites clearly produce the richest, most intense character and flavours.
From these breathtaking, beautiful Sonoma County vineyards, our winemakers draw a rich palette of aromas and flavors to handcraft wines of exceptional depth and complexity.
Did you know?
85% of California's vineyards are considered inland

Just 15% of California's vineyards are classified as coastal

And only 5% of coastal vineyards are found on mountains, ridges, benchlands and hillsides